So, what do old programmers do after they retire?
They write old programs, like a Nixie Tube Clock program.
If you don't know what a Nixie Tube is, then you are not an old programmer. They are neon glow bulbs that have 10 elements in them in the shapes of the 10 digits, 0 – 9. They were used on old equipment for numerical displays. You can read all about Nixie Tubes on the Wiki, https://en.wikipedia.org/wiki/Nixie_tube.
I have always liked Nixie Tubes, and my computer used to have a Nixie Tube Clock display on it. Somehow I lost that clock program and cannot find it.
So I wrote one myself. Here it is on the computer monitor.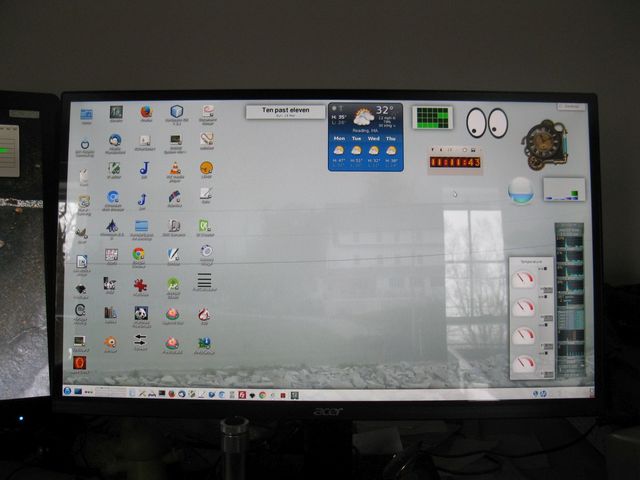 It is up there in the upper right corner by the X-Eyes. Here's a closer look.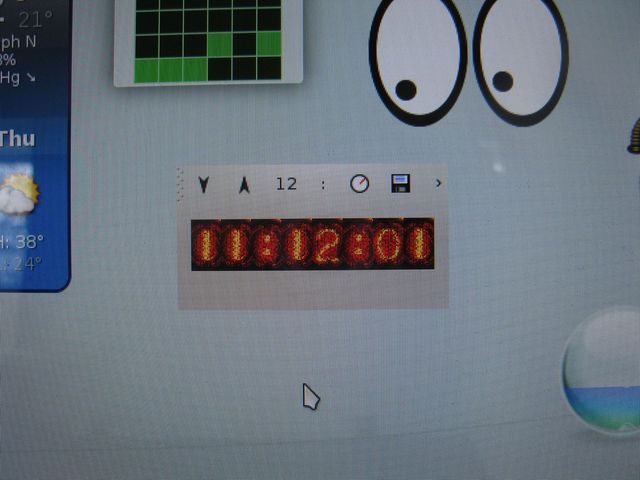 I made it real big below so you can see what the Nixie tubes look like.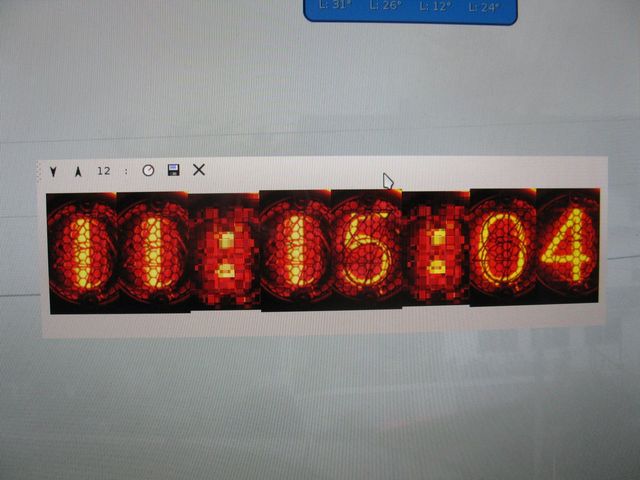 Those are pictures of the Nixie tubes, of course, not real tubes. In the real tubes, the numeral elements are layered inside the tube front to back. As the numbers change, you can see them jumping back and forth inside of the tube. Psychedelic!
But the software version has a nice, warm glow.
I was surprised that you can now buy Nixie clocks again…. real ones…. not just pictures of tubes….  real tubes…. check it out.
What is old is new again.